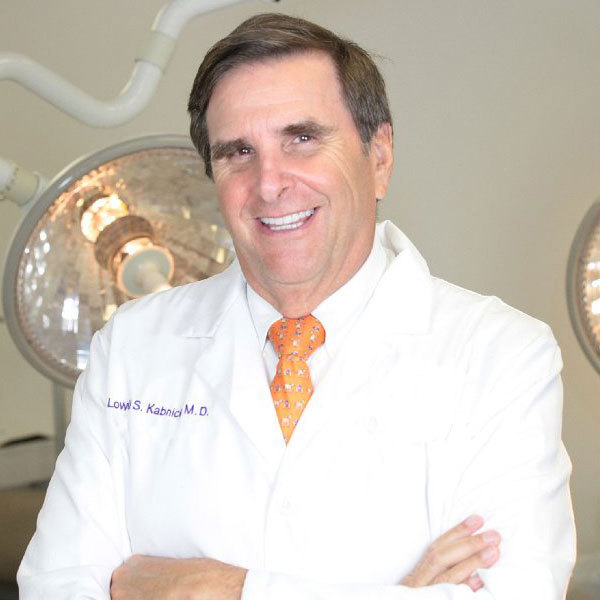 Recently, Lowell Kabnick, MD, RPhS, FACS, FACPh, gave a presentation on why there is overtreatment in chronic venous disease (CVD) and how to work toward decreasing it. A recording of his lecture is available to those who subscribe to Vein Global.
Undertreatment
Undertreatment is a significant problem worldwide. There is evidence that physician awareness of CVD is suboptimal and that many patients with CVD are not being treated or referred to specialists according to established guidelines, Dr. Kabnick said.
Overtreatment, Abuse, and Inappropriate Treatment
But the bigger problems, he said, are in the areas of overtreatment, abuse, and inappropriate treatment.
Insufficiently Trained Operators
In the arena of CVD treatment, there are unfortunately insufficiently trained operators. Accordingly, there is a need for increased regulation, accreditation of specialists, and better-defined guidelines for procedure appropriateness to promote sound and ethical physician behavior and adherence to core values of professionalism. Even though there is usually an increase in procedures when new technology is introduced, Dr. Kabnick said, researchers have documented an exponential expansion of ablation procedures over a quite short time period, much more what could be expected, causing concern.
Bad Actors
It is important to remember that there are some outright bad actors behind abuse of the system. They

Misrepresent leg complaints in patients' medical histories
Record nonsurgical measures, such as the use of compression stockings, even though no such measures were implemented
Overclassify examination findings, ranking them as higher-severity issues
Conduct incomplete ultrasound examinations intentionally performed to identify only venous reflux in the superficial system, without evaluating the deep venous system
Use nonaccredited venous ultrasound testing instead of defined venous duplex criteria
Falsify ultrasound results
Offer financial incentives to ultrasound technologists so they will report reflux
Use aggressive intimidation tactics to push for surgical correction
Perform staged, multiple endovenous ablations on both legs in a patient
Do not provide CEAP (Clinical-Etiology-Anatomy-Pathophysiology) classifications or venous clinical severity scores
Inappropriate Care: Overtreatment
How do physicians get away with overtreating?

They do not follow guidelines.
They stretch indications.
They treat the patient and not the symptoms related to the disease.
High-Volume Providers and Those with Nontraditionally Associated Specialties A 2019 study showed that between 2012 and 2015, most saphenous vein ablations were done by vascular surgeons (29%), cardiologists (21%), or general surgeons (14%). The remaining ablations were done by providers from 33 other specialties, ranging from nuclear medicine to ophthalmology. Of all ablations done during that period in the United States, 51% were performed in the South. The number of ablations averaged 1.8 per patient, and the higher numbers of ablations per patient were done by practitioners in specialties without any formal vascular training. That latter finding raises the question of financially driven, potentially inappropriate use of endovenous therapy. Readers interested in more details from the study should read "A review of United States endovenous ablation practice trends from the Medicare Data Utilization and Payment Database," by Joel M. Crawford, Antonios Gasparis, Jose Almeida, et al, in the Journal of Vascular Surgery: Venous and Lymphatic Disorders.
Fixable or Not?
Can vascular surgeons fix this situation? Perhaps, said Dr. Kabnick. He described several techniques for doing so:

Provide proper education: Make it clear what specialties are appropriate for venous care.
Follow suggested guidelines for ablation: In 2020, the American Venous Forum collaborated with the Society for Vascular Surgery, the American Vein and Lymphatic Society, and the Society for Interventional Radiology to create the first Appropriate Use Criteria (AUC) for lower extremity venous disease. The intent of the AUC is to aid clinicians in making day-to-day decisions for patient care.
Do chart audits under the Centers for Medicare and Medicaid Services guidelines.
Define outliers: They are from non–vascular surgery specialties, have fewer years in practice, and have a higher-than-average volume of cases involving venous ablation.
Stop paying for inappropriate and unnecessary procedures.
Work with specialists from all parts of the world to stop the abuse.
Summing up, Dr. Kabnick said that eventually, there will not be enough money for treating heart disease or cancer if abuse of medical care in such arenas as CVD is not controlled.
A subscription to Veinglobal.com provides access to more than 200 on-demand instructional, inspirational, and innovative presentations on surgical procedures, practice management, research data, and more. Vein Global is a tool for your entire practice to stay current on venous education.